Welcome to the Southeast Volusia Chamber of Commerce!
Established in 1926 with over 2,000 members, the Southeast Volusia Chamber of Commerce remains an active group of working professionals who promote business and economic development for the communities it serves.
The historic Chamber building located at 115 Canal Street, New Smyrna Beach was constructed in 1934 and since then has been through several renovations to reflect the styles of the times. Beginning in 2010, the building underwent complete outside and partial inside restorations with funding from Volusia County ECHO Grant and City of New Smyrna Beach CRA funds to bring the building back to its original 1934 splendor.
The Chamber of Commerce is YOUR business advocate. The Economic Development committee works on your behalf representing our business community on local and state issues. As a group, we can make a considerable impact on the important issues facing our community. We work ON your business while you work IN your business.
Networking is a huge part of growing your business and you'll have that opportunity at monthly Business After Hours, Weekly Leads Group Meetings, General Membership Luncheons, Business Seminars, by joining committees and more. People buy from people they know, so get to know other businesses in the community through Chamber events and activities.
Additionally, your information will be available to the over 30,000 residents, newcomers and visitors that contact the Chamber each year, for local area information and referrals. You'll also receive member exclusive advertising opportunities and discount prices at our special events. Contact the Southeast Volusia Chamber office today to find out more about benefits of membership.
Your pets can be Chamber Members!  For only $25/annually per pet your fur baby can join a growing network of fur friends.  Membership includes medallion with member number, treat from Cap'n Lu's, and your pets will be featured by the Chamber!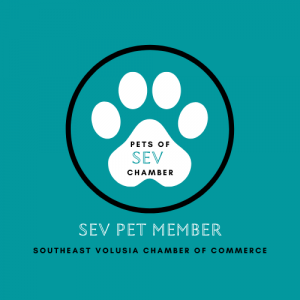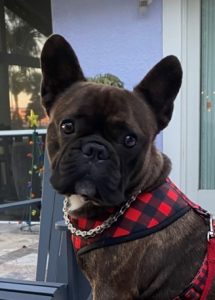 Click here to join!
2023 2nd Annual Afternoon Tea
What an event!  On Thursday, May 18th, close to 100 individuals celebrated and enjoyed our 2nd Annual Afternoon Tea! It was a time where we all came together to enjoy our "Coastal Communi-Tea"!  Thank you to our Sponsors, Guests, Volunteers, and Celebrity Servers for making this event one for the books!  Congratulations to our Best in Theme (Southeast Volusia Habitat for Humanity) and our Most Original (The Running Elements) Tables and to Renee Andrus who was crowned our 2023 Diamond!
SAVE THE DATE
FRIDAY, AUGUST 18, 2023
Create a team of 4 surfers to compete in the 3rd Annual SEV Chamber Surf Contest.
More info to come!
A year in review of the Chamber, the communities it serves, and our members.  Annual award ceremony and presentation of Crystal Apple Awards.  Sponsorships available.
View Photos
This 2021 event, held at Sugar Mill Country Club, had a Shotgun start, lunch & beverages and a coveted trophy awarded to the winning team.
View Photos
v
Start benefiting from your Chamber membership and get your business more exposure.
ADVOCACY IN ACTION: SEV Chamber Regional Economic Strategy
Achieved Consensus On Common Goals
The focus of this economic development initiative:
•Ensure value-added higher paying jobs for today and future generations
•Expand commercial property tax base reducing the burden on local residents
•Ensure the wealth and resilient economic future of our communities
•Improve the quality of life for all
Work together in a collaborative regional approach
•Recognize the Southeast Volusia geographic unity
•Leverage the unique assets and competitive strengths of each city in the region
•Create jobs by facilitating the creation, expansion and diversification of targeted clean businesses and industries
•Provide a skilled and quality workforce for these diversified businesses to create community economic resilience during times of national and global economic ups and downs
•Protect the region's valuable natural resources and the region's quality of life
Position the region to compete for state and federal grant funding
•Grants for infrastructure improvements, workforce training facilities, industrial parks, business incubators and associated required planning studies