Mike Lyons
Coronado Law Group
Immediate Past President
Immediate Past President
A Southeast Volusia native, Mike attended New Smyrna Beach High School, Daytona State College, and Stetson University. During his time at New Smyrna and Daytona State, he was also a lifeguard for Volusia County Beach Safety and competed in a wide range of swimming and lifesaving competitions up to the national level. At Stetson University in Deland, Mike earned his Bachelors of Business Administration in 2013. Before enrolling at Stetson's College of Law in St. Petersburg, he traveled extensively through the central and southern Bahamas living on a boat and continued to live on the boat throughout law school. During his time in the Juris Doctorate program, Mike received the William F. Blews Pro Bono Service Award for exceptional pro bono service. Mike returned home to practice law and is currently an Ambassador and Co-Chair of the Next-Gen Committee for the Southeast Volusia Chamber of Commerce, as well as on the Volusia County Bar Association Young Lawyers Division Board of Directors.
Scott Steger
Exit Real Estate Property Solutions
President (2022)
SEV Chamber President
Local entrepreneur Scott Steger has been a community leader for 20+ years. As the Owner/Broker of EXIT Real Estate Property Solutions, he has four area locations where he employs 85 Realtors and 5 full-time staff. In addition to real estate he is also the owner/operator of High Octane Printing in South Daytona. Prior to open his first real estate brokerage Scott was the President of the National Center for Prevention and Research Solutions a non-profit organization operating an all 50 states and 4 US territories. He conducted national substance abuse prevention initiatives out of a local office where he employed 25+ employees and oversaw annual grant/contract budgets in excess of $3M. His Stay on Track drug prevention curriculum reached hundreds of thousands of youth nationwide. Scott's public service includes: Founding board member of Foundation 37, President of the Flagler Avenue Business Association (FABA, 5 ½ years), Board Member of the Port Orange/South Daytona Chamber of Commerce (6 years), President of National Center for Prevention and Research Solutions (20+ years), Citizen Advocate Volusia League of Cities, SEV League for Economic Advancement, Legislative committee Chair for the New Smyrna Beach Board of Realtors.
Rachail Allen
Salty Miss Spa
Vice President
SEV Chamber Vice President
Rachail is a lifelong Florida native with 40 years in Volusia County. She has been a property owner in New Smyrna Beach since 2007. Rachail attended Florida State University where she began a career in criminology. She spent 15 years in that career and chose to change. She started her career in cosmetology over 20 years ago. She is currently a business owner in New Smyrna Beach, Salty Miss Spa, in the historic downtown district. Her passion is our waterway and our environment as well as being a huge supporter of all the local businesses. She feels successful businesses is what makes our community so charming. She has been an active member with a Southeast Volusia Chamber Commerce since 2016. Rachail has served on numerous committee and assisted in most every event. Rachail is also a member of The Boss Lady community. She serves on the architectural design board for The Tabby House community where she currently resides and is an active member of the Wednesday morning Southeast Volusia chamber leads group and has been since her membership began. Rachail is very committed and involved in many events and organizations throughout our community and her passion is large. She is honored to serve as this year's Southeast Volusia Chamber of Commerce Vice President.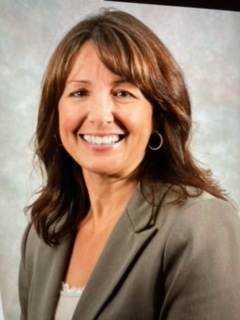 Jackie Emma
Fairwinds Credit Union
Jacqueline is the Vice President Branch Manager if FAIRWINDS Credit Union in Edgewater. She is a native of update New York where she worked as a Branch Manager for a Credit Union for 31 years. She earned her Bachelor's degree in Business Management in 2011 and is a graduate of Leadership of Mohawk Valley. She served on the board for United Way and a member of the Rome Chamber in New York. She enjoys planning events and was a big event advocate for the local Humane Society because of her love for animals. Jacqueline and her husband purchased a house in Volusia County six years ago and fell in love with the sunshine state. They made the final move here in 2019.. She has a son and two grandchildren that live in New York. She is a avid golfer and loves sitting and walking on the beach.
Renee Andrus
AdventHealth
Secretary
SEV Chamber Secretary
Renee Andrus has been an employee of AdventHealth New Smyrna Beach for 30 years and currently serves as Development Officer. In this role, she assists the AdventHealth New Smyrna Foundation, providing philanthropic support to improve the health and well-being of Southeast Volusia. Renee is very active in the community and has served on the Southeast Volusia Chamber board for 3 years. Renee has been a long-time resident of Volusia County and has been a property owner in Edgewater for over 15 years.
Chad Truxall
Marine Discovery Center
SEV Chamber Executive Committee Member
Chad Truxall is the Executive Director of the Marine Discovery Center (MDC) with responsibility for implementing the organization's mission to protect and restore Florida's coastal ecosystems. Prior to his role as Executive Director, Truxall served as the Director of Programs for MDC and was responsible for developing and implementing hands-on, feet-wet education and conservation programs including the very successful Florida Master Naturalist Program. In 2018, he was awarded the Outstanding New Leader Award from the Association of Nature Center Administrators (ANCA), an international network of nature and environmental learning centers. Truxall strongly believes that as humans become more disconnected from the natural world, nature and environmental learning centers will play a critical role in connecting people back to nature and also with each other. He is a Florida Master Naturalist Program(FMNP) lead instructor and serves on several boards including the FMNP Advisory board, New Smyrna Beach Areas Visitors Bureau, Southeast Volusia Chamber of Commerce, and the Association of Nature Center Administrators. Truxall holds a B.S. in Wildlife Ecology and Conservation with a specialization in Aquatic Sciences from the University of Florida and has more than 20 years of experience as a biologist, educator and non-profit manager. Truxall is a Florida native and resides in Port Orange, FL with his wife, daughter, 3 cats, and 2 Labrador Retrievers.
E. Bliss Jamison
Massey Enterprises
SEV Chamber Vice President SEVMTC
Bliss was born in Winston-Salem, NC and graduated from Converse College with a BFA in Studio Art. She began her career at the Southeastern Center for Contemporary Art (SECCA) as the Education Coordinator designing and implementing children's art programs and Volunteer Coordinator directing two independent volunteer organizations serving over 500 individuals, coordinating corporate support programs and annual volunteer fundraising events. In 1991 she moved to New Smyrna Beach to work for Atlantic Center for the Arts as Assistant to the Director. In 1993 she started selling air charters and aerial advertising for Massair Flite Service. In 2000 she joined Massey Properties selling residential, commercial, acerage and airport properties. Bliss has been a member of and served on various committees for the Junior League of Daytona Beach and served on the Daytona Beach Advertising Federation Board of Directors. Bliss is the Chair of the Economic Development Board for the City of Edgewater and serves as the CAC Representative for The River to Sea Transportation Planning Organization. Bliss was awarded the Volusia League of Cities 2013 Citizen of the Year for Economic Development, Community Planning & Development. She has been instrumental in the development and promotion of the Southeast Volusia Marketing Initiative that represents the cities of Edgewater, New Smyrna Beach and Oak Hill. She is passionate about the three cities collaboration and promotion of Southeast Volusia as a great place to live work and play. Bliss welcomes the opportunity to be considered for a board member position and would be honored to serve the Southeast Volusia Chamber.
Tracey Barlow
The Barnett Group, Inc.
SEV Chamber Policy and Proceedure Committee
I have been an active resident of Southeast Volusia for over 43 years moving here as a child when my family relocated from Ohio. In 1985 I began serving the Edgewater community as a volunteer firefighter. Over the next 33 years I continued to serve the community in various capacities that included firefighter/paramedic, fire chief and most recently the city manager for 11-years. As city manager my responsibilities entrusted me with a budget of over $50M as well as to perform research and make recommendations of many programs, policies and local laws for the safety, growth and betterment of the community while managing 200+ employees. My education includes being a proud graduate of New Smyrna Beach High School, AS Degrees in Fire Science and Emergency Medical Services and a Bachelor of Arts Degree in Organizational Management. I have chaired the Volusia County Fire Chiefs' Association EMS Committee and Countywide Mutual Aid Agreement Committee. I was the county and regional representative for the Florida Fire Chiefs' Association State Emergency Response Team. I have chaired the Pastor/Staff Parish Relations Committee at Coronado Community United Methodist Church. I am a charter Board member of Edgewater Expo Inc. and have served on numerous committees that addressed countywide initiatives with the Volusia County Managers Group. I am currently a Realtor with The Barnett Group Inc. in Edgewater. I live in the City of Edgewater with my wife Laurie. We have one son that is a local 4th-generation firefighter, and his wife is an elementary school teacher.

Renato Cappuccittio
Bajio Sunglasses
Cindi Flanagan
Abundant Health Float and Day Spa
Treasurer
SEV Chamber Finance Committee
Cindi is the owner of Abundant Health Float and Day Spa in New Smyrna Beach. She grew up in NSB, but left for the big city and corporate world after graduating from the University of Central Florida in the mid 80's with a bachelor's degree in Business/Accounting. Her career spanned from public accounting to controllership positions, both regionally and nationally, to entrepreneurship. She has almost always served as treasurer for any organization she was involved in. #notjustaspalady Cindi has lived in many places in the U.S., from coast to coast, but when her three grown kids flew the nest, she decided it was time to come home. In 2014, she acquired Abundant Health Day Spa and joined the SEV Chamber of Commerce. Since then, she has been very involved in this town she loves so much. She has viewed the Chamber as an important ally in business and community participating in and sponsoring Chamber events throughout the year. You have no doubt met her at every Home Show since she took ownership of Abundant Health. She has brought her spa squad to Chamber Golf Tournaments giving chair massages for golfers! She loves to contribute spa packages to deserving Crystal Apple winners each year. Cindi has been on the Membership committee, reaching out to potential and current members of the chamber encouraging participation as she understands that is the key to the success of all Chamber, Business and Community relationships. She also serves on the Finance Committee and this year is the Treasurer (of course!) on the Executive Board of the Chamber Cindi is also the Vice-Chairman of the Board for The AdventHealth New Smyrna Beach Foundation, as well as; a member of the Finance Committee for AdventHealth Hospital New Smyrna Beach. She believes it is so important to give back to the community in a variety of ways. You have no doubt seen a spa package at many charitable events that has been donated around the community for Abundant Health Float and Day Spa. In her free time, she loves the beach, art in all forms, reading, getting together with friends and traveling, especially to see her Grandbabies, Finley and Izzy.
SEV Chamber Vice President Education Committee, Crystal Apple Co-Chair
Stan Harrison is a graduate of the University of Florida with an Economics concentration and has been in the financial services industry for nearly three decades. Stan is a valued State Farm agent in New Smyrna Beach and has obtained the Chartered Life Underwriter (CLU), the Chartered Financial Consultant (ChFC) & the Chartered Advisor for Senior Living (CASL) designations. As an agent, Stan values the importance of giving back by working diligently with community based organizations to promote the message of proper decision making, saving and investing. Stan currently manages several billion dollars in insurance investments! In his spare time, he enjoys traveling, reading, golf, and fishing. Stan is instrumental in the development of the Academic Anglers – a community based Fishing Program (New Smyrna Beach, Miami, & Melbourne, FL) which teaches children the art and institution of fishing. He is a current mentor for NSB Middle School, is on the board and volunteers for the United Way, inspires Volusia County high school students with the Safe Driving thumb band (No texting and Driving) program and has been a proud member of the Southeast Volusia Chamber of Commerce since 2014. Stan also proudly serves on the board of AdventHealth New Smyrna Beach.
Pam Ison
Ison Consulting Group, LLC
I am a third generation Apopkan and have been coming to New Smyrna Beach my entire life. My husband and I have owned real estate in New Smyrna Beach since 2004; in 2017 we purchased a mid-century home on North Riverside Drive and made this community our new home.
I founded Ison Consulting Group, LLC in 2013 after retiring from a wonderful career in banking. Prior to retirement, I was the Director of Human Resources for a multi-state bank and was responsible for 1,700 employees working in Florida. My territory spanned from Jacksonville to Miami and I had seven direct reports.
I hold a Society for Human Resources Management (SHRM) SCP designation. This designation incorporates key HR competencies and knowledge and demonstrates to the global business community that the credential-holder has strong capabilities in both aspects of HR practice competency and knowledge.
I have built my firm by providing exemplary customer service, my proficiency with HR rules and regulations and my common-sense approach to problem resolution and issues. My firm consists of two divisions, the Private Client division, works with individuals on resume writing, cover letters, interviewing skills, accomplishment stories, exit statements, compensation guidance, coaching and mentoring. My Corporate Division, assists small to medium sized companies with their human capital needs such as job descriptions, employee handbooks, performance assessments, recruiting, communication standards, offer letters and determination of processes. I also deliver various levels of training such as HIPAA compliance, professionalism, and harassment.
I have served on numerous boards including, the City of NSB's Leisure Services, the Police Athletic League of NSB, the Rotary Club of Orlando, Bear Lake Preservation Association, Apopka Gator Boosters, Junior Achievement, Orange County Schools Advisory Board, Lake Brantley High School Career Advisory Board, FNGA, Central Florida Orchid Society, to name a few.
I am a firm believer in being involved in your community and contributing your talents and skills to the best of your ability.
Cheryl Baker
East Coast Paddle
SEV Chamber Board Member
Dr. Cheryl Baker, PhD received her B.S, cum laude, in Chemistry from Rollins College and her PhD in Biochemistry from Texas Tech University. She completed her post-doctoral fellowship in the Department of Cancer Biology at The University of Texas M. D. Anderson Cancer Center and conducted research as an Instructor of Surgery at the Boston Children's Hospital affiliated with Harvard Medical School. Dr. Baker has published over forty-five peer-reviewed manuscripts, book chapters and articles. During 2005-2010, Dr. Baker served as Director of the Cancer Research Institute of MD Anderson Cancer Center Orlando (formerly on the Orlando Health campus). She was directly responsible for initiating cancer research projects, which resulted in the securement of approximately $5 million dollars of external funding; including peer-reviewed grants, foundation grants, industry contracts and philanthropic support. From 2005-2013, Dr. Baker was appointed to the faculty of the Burnett School of Biomedical Sciences at the University of Central Florida (UCF) where she served as an Adjunct Professor and mentored UCF graduate students At the UCF College of Medicine, where Dr. Baker held an adjunct appointment, she served as Co-Director of one of the Medical School Modules for the 1st and 2nd year medical school students in 2010-2011. From 2011-2012, she held an Adjunct Assistant Professor position at Rollins College, in the Department of Chemistry where she taught a course in Biochemistry to Rollins College undergraduate students. In 2010, she was the recipient of the Medical Marker award given to her by Orlando city Mayor Dyer for 'Advancing Life Sciences in Central Florida.' In 2013, The Rollins College Alumni Association recognized Dr. Baker with a 2013 Alumni Achievement Award for her outstanding career in science. Dr. Baker is currently the Scientific Co-Founder and a Board member of BioCurity Pharmaceuticals Inc., a preclinical stage biopharmaceutical company with a mission to transform radiation therapy for millions of cancer patients by preventing unwanted side effects. Dr. Baker also dedicates her time by attending local and regional cancer charity events, as part of her commitment to finding a cure for cancer and supporting cancer patients. Dr. Baker has lived in New Smyrna Beach since 2008, with her husband, Tim Baker and sons, Tyler and Cole Baker. She would have chosen no other place to raise her kids.
O.E. Burke
SudzUp Car Wash
SEV Chamber Board Member
O.E. Burke III is a native of Virginia Beach, Virginia, but In the spring of 2020, he and his wife Lindsey transitioned their family to New Smyrna Beach (Samsula) feeling called to the area, and seeking the ideal environment to raise their son O.E. IV and daughter Lexie Grace. He was raised to be a Virginia Gentleman, and learned the virtues of discipline and hard work as a hand on a large dairy farm, and a highly competitive three-sport athlete. O.E. attended William Jewell College in Liberty, MO where he served as a Pryor Leadership Fellow and Vice President of the Epsilon Nu chapter of Lambda Chi Alpha. He graduated Summa Cum Laude in 2004 with Bachelor of Arts Degrees in Political Science and International Relations. O.E. is an entrepreneur. Upon returning to Virginia Beach after college, he founded Freedom Surf Shop in spring 2005. He later obtained his Virginia Real Estate Salespersons license and began developing an expertise in commercial land brokerage and investment sales at Cushman & Wakefield. In 2009, he answered the call to join the family business and pursued an opportunity with Freedom Automotive. With time and dedication, O.E. would work his way up to become the Vice President of Freedom Automotive and the General Manager of Freedom Volvo in Virginia Beach. After assisting in the sale of the automotive businesses in 2015, O.E. continued his work in the acquisition, development, and management of commercial real estate assets as well underwriting and managing investments in various venture capital funds and operating entities. In the fall of 2019 he acquired SudzUp Carwash on SR-44 in New Smyrna Beach and has poured himself into that team ever since! O.E. is an Outdoorsman. He is passionate about hunting and surfing, and is "tormented by an everlasting itch for things remote" (-H. Melville). Matters concerning wildlife conservation, environmental quality, and habitat preservation are dear to his heart and he is most likely planning his next DIY expedition hunting trip into some remote wilderness right now. O.E. loves this community and is excited to be a part of charting its course for future generations. He attends Thrive Church in Port Orange, and is proud to serve on the SEV Chamber Board of Directors. In Virginia Beach he served as Treasurer on the Corporate Board of Directors for the Boys & Girls Club of Southeast Virginia, and as a Board Member of Virginia Beach Vision, Christian Surfers Northeast, and the Virginia Beach Ducks Unlimited Dinner Committee.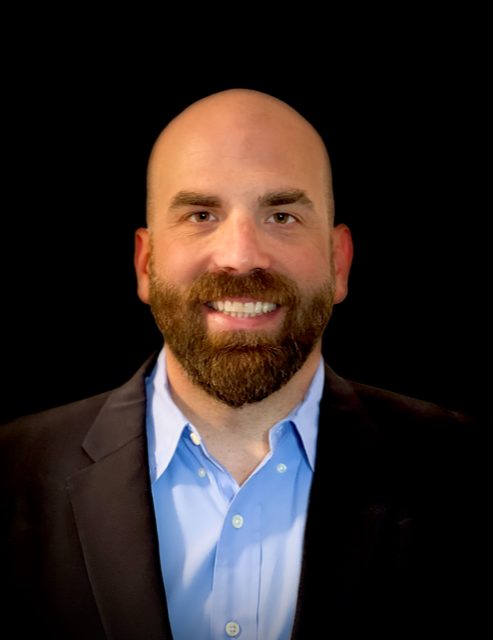 Daniel Freer
Boston Whaler
Dan Freer is the Director of Manufacturing Engineering at Boston Whaler where has worked for 5 years now. He is a born and raised Texan with a passion for boats and saltwater fishing. His love for fishing developed while fishing the lakes and coastline of South Texas. He has a Bachelors in both Mechanical Engineering and Marketing from Texas A&M University. His work history includes the following industries: Oil & Gas, Recreational Marine, Composites, Steel Fabrication, and LPG Transports. Dan's first exposure to boat building was in his late teens when he challenged himself to build a flats skiff from a pile of marine plywood. The resulting product landed him a job in the boat building and fiberglass repair industry. There, he built his second flats skiff from the ground up. Fast forward through some deviated career paths, and Dan landed himself back into the boat building world with iconic Boston Whaler boats. If you've spent any time in the Lagoon, you have probably seen him stealthily poling his skiff through the flats. Dan and his wife Amy have fallen in love with New Smyrna Beach area. They have both prioritized involvement with the community. Dan serves on the advisory board for the Engineering Academy at NSB High, volunteers at Chamber events, volunteers at YMCA events, participates in Lagoon Cleanup events, and is an active member of the Volusia Manufacturers Association FAME program. Dan is very excited to serve on the Board of Directors for the SEV Chamber on behalf of Boston Whaler and as an active member of the community.

John Kiel
New Smyrna Chevrolet

Jim Rushing
Outriggers Tiki Bar & Grille
A native of Fairfax County Virginia, Jim spent his formative years in a small beach town on the Chesapeake Bay.  Following his high school graduation, he joined the U.S. Navy where he proudly served one tour in the Presidential Ceremonial Guard.  This tour of duty took him to venues such as Arlington National Cemetery, the Pentagon, and The White House.  For his next tour, Jim served onboard the U.S.S. John F. Kennedy as commander of the ship's color guard and as the ceremonial liaison in both Philadelphia, Pennsylvania and Mayport, Florida.   Soon after Jim's Naval service ended, he moved to Florida and met his wife, Rea, of over 20 years.  While in the automobile industry and starting a family, Jim decided to pursue his college education.  He earned an Associate Degree from Daytona Beach Community College and a Bachelor of Science in Business Administration from the University of Central Florida.  To balance raising his family and pursing his degree, Jim sought a career that would allow him to use the skills he had developed in the Navy, provide flexibility in his schedule, and would allow him to put into action what he was learning in college – a career in the restaurant industry seemed to be a good match.     Following graduation from college, Jim accepted a management role with Talk of the Town Restaurants in Orlando.  There he had the opportunity to work under the tutelage of his mentor, Don Stewart.   Upon moving permanently to New Smyrna Beach, Jim was recruited for the role of General Manager at The Garlic.  After honing his management skills and developing a loyal following he accepted the opportunity to manage Outriggers Tiki Bar and Grille.   A real fanatic of UCF Football, Jim has been a season ticket holder for 5 years and does not miss any opportunity to support his alma mater.

Thank you to our Corporate Sponsors: